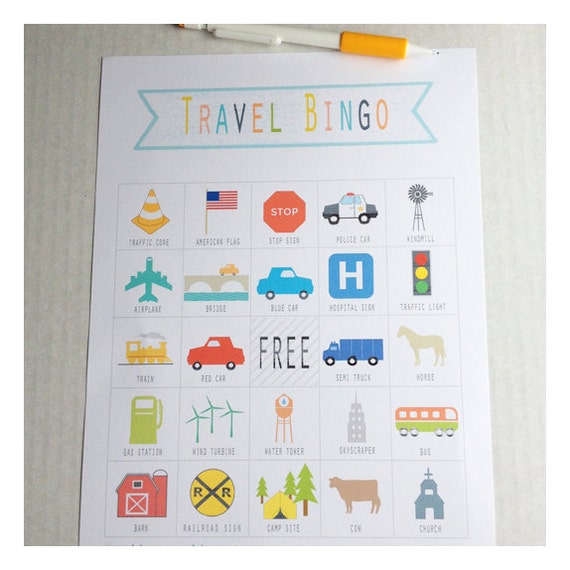 PRINTABLE TRAVEL BINGO GAME $4
Mallow World, the blog, is starting up just as the school year is winding down. Summer vacation! For many of you, this is the season to pack up the car and take a road trip. Travel is an exciting, and sometimes daunting, adventure… especially if you have younger children. Keeping them content and occupied requires planning upfront and a big, long-lasting bag of tricks.
Travel Bingo is a great, time-passing game. Although it mostly appeals to the younger kids, anyone, at any age, who is bored enough, will want to join in! I created a four-player printable version with fun, colorful pictures that work for city and country traveling.
.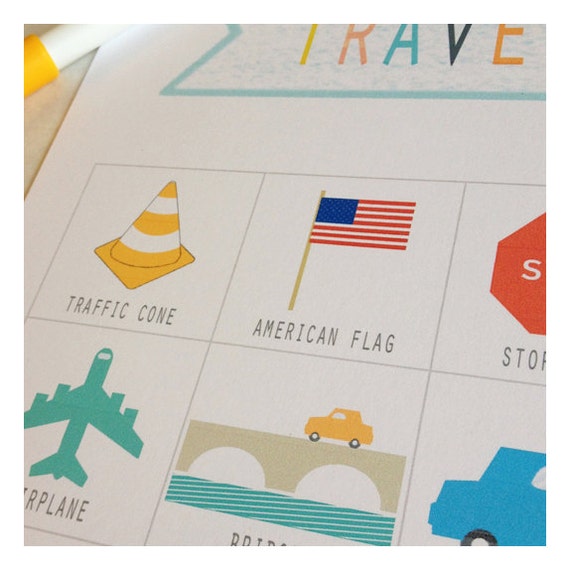 Elle, my four-year-old daughter, was intensely focused on playing this game during our last road trip. I was a little concerned that she would be too young, but soon realized it was a great opportunity to teach and explain the basics of the road, such as what the traffic signs mean and look like. She really loved it and was able to find five in a row during our two-hour, rural drive.
I placed Elle's game board inside a plastic sleeve and had her mark the squares with stickers, an additional and fun challenge for her! Eventually, I will laminate our set so they can be reused. Perhaps I will even make a second Travel Bingo Game with new pictures… this was so much fun to create!
Check it out on Etsy: PRINTABLE TRAVEL BINGO GAME $4